The World's First Female Fighter Ace: Lydia Litvyak
On June 22, 1941, when the Third Reich invaded Russia, there were more than 3 million soldiers on Russian soil within a matter of hours. The Germans were high on confidence from the previous wins and expected an easy victory, going up against the inferior Untermensch (Russian population). However, things turned out quite the opposite for the German soldiers. What they faced, was an inspired Russian army of strong-willed men and women. World War II saw more than 800,000 women enlist for service, specifically to take part in the war-front, while an approximate 200,000 women joined air defense. Among the most inspiring female fighter pilots, there was Marina Raskova, who was one to establish the first-ever and the only all-female air-combat unit in the world, in 1941. It was under her guidance that another maverick female fighter rose up the ranks and instilled fear into the enemy's hearts - Lydia Litvyak.
Early Life
Born on August 18, 1921, in Moscow, Lydia Vladimirovna Litvyak, or Lilya was the eldest child of Anna and Vladimir Litvyak. Since her childhood, Lydia had an interest in flying. Therefore, at 14 years of age, she registered in a local flying club and flew solo for the first time at the age of 15. She graduated from the Kherson Military Flying School, eventually becoming a flight instructor at Kalinin Airclub. During the 1930s, the former USSR government encouraged women to enter the previously male-dominated fields such as agriculture, manufacturing, and defense. By the time, war broke out between Germany and the Soviet Union in June 1941, Litvyak who was an accomplished flight instructor, joined a military aviation unit to fight against the Germans.
War-front Heroics
Air Group 122, the female air combat unit under Marina Raskova, included the 687 Bomber regiment, the 586 Fighter Regiment, and the 588 Night Bomber Regiment (or the Night Witches). Litvyak was the 586th member of the Air Defense Force's Fighter Regiment and got her training on the Yakovlev Yak-1 aircraft. During training, Litvyak quickly gained notoriety as a rebellious individual. Initially, she refused to cut her hair short like the other recruits and even when she did let them cut her hair, Litvyak managed to get hold of some peroxide and bleached her hair white-blonde. Likewise, she added a fashionable fur collar to her uniform, a move that did warranty brief arrest. Regardless of her flirtatious and swanky demeanor, Litvyak was a brilliantly instinctive pilot. Therefore, she got her first experience of the war in the summer of 1942. She flew defense missions over the port city of Saratov, and upon successfully completing them, was transferred to a male regiment close to Stalingrad, along with other female pilots. It was on September 13 that Litvyak got into a dogfight for the first time against Germany's Jagdgeschwader 53 unit and came out unscathed after bringing down the enemy aircraft. Over the next couple of months, Litvyak continued to fly successful missions and earned the distinction of becoming the first-ever female pilot to kill enemy combatants in aerial skirmishes.
The White Rose of Stalingrad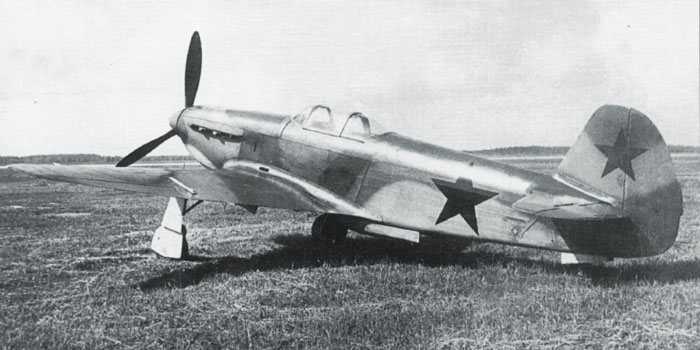 Litvyak's exploits soon spread all the way, to Germany and she became a nearly mythic legend there. Eventually, these stories began to depict Litvyak as a femme fatale who had a white rose painted on her equally deadly aircraft (the insignia was actually a lily in her honor). In January 1943, Litvyak got transferred to the 296 Fighter Regiment. It was on March 22 that Lydia got wounded for the very first time. She single-handedly took on six Messerschmitts, in an intense aerial battle, and managed to shoot down two, dodge three, as the sixth aircraft managed to hit her. She had to crash-land her aircraft and received serious injuries on her leg. Subsequently, she took time away from the war, to recuperate from her injuries. Upon her return, she got promoted to the rank of senior lieutenant, before receiving another promotion a year later, to become squadron leader. She was just twenty-one years of age at that time.
Final Mission
On the fateful day of August 1, 1943, during the battle of Kursk, Litvyak did not return from her mission. According to Soviet pilot Ivan Borisenko, Litvyak was last seen engaged in a dogfight, in which her Yak-1 was giving off smoke and had as many as eight Bf 109s in pursuit. No one saw her come out of her aircraft or an explosion, but she was never seen or heard of, after that. After a gap of thirty-six years, in 1979, searchers were able to uncover more than 90 crash sites and wreckages of approximately 30 aircraft. Additionally, they came to know of an unidentified female pilot who was buried in the village of Dmitrievka. Later, it was concluded that the pilot was in fact, Lydia Litvyak, who was killed in action from a serious head wound. Lydia Litvyak received a number of awards and accolades for her time in the military, including the Order of the Red Banner, the Order of the Patriotic War (awarded twice), and Order of the Red Star.
(All photographs are courtesy of the original owners unless otherwise indicated)