Want to Go Skiing in Bansko, Bulgaria? Read this First
In Europe, there is no dearth of glamorous ski options. Bansko in Bulgaria, however, is one skiing destination that features a truly distinctive character of its own. Located between the Pirin National Park and a medieval town, Bansko boasts of more than 75 km of piste, in a landscape that rises to an altitude of 2500m, and with perennial snow cover. That said, Bansko is not just a winter resort; rather it's an all-season resort. Besides offering a kick-ass skiing venue, the place also features adventure pursuits such as hiking, climbing, mountain biking, rafting, and horse riding. But first, if you too are planning a skiing vacation to Europe, here are some insights into the stunning venue of Bansko. Take a look.
Network and Terrain

If you a beginner or even an intermediate-level skier, you can find the perfect piste network on the mountain, here in Bansko. Between the months of January and March, there is plentiful of snow. Therefore, it is the perfect time for skiers to explore both traditional and off-piste options. Talking about the terrain, while advanced ones are a little scarce, there's a variety of blue and red runs for the beginners and intermediates. Among the favorites, there is the 14 km-long 'ski road' that leads from the summit into the town. When not in your skiing gear, you can take time to explore the aesthetic beauty of the Pirin National Park. This sprawling landscape, which spreads in an area of 400-sq.km features an amazing ensemble of plant and bird species along with some amazing peaks (such as the 2915m-high Mt. Vihren.) Combine the picturesque landscape of stately fir trees and heaps of snow underneath with the broad pistes and gorgeous views of the town below, and you have all the ingredients for a perfect ski run experience.
Eating in Bansko
Given its reputation as a first-class ski destination, it is quite surprising that prices in Bansko are much lower than those in France, Austria, or Switzerland. That said, there are a number of wonderful eating and drinking options on offer, ranging from eccentric UK-themed 'pubs' to comfortable traditional taverns (mehanas). Among the most popular taverns here, we have the Mehana Dedo Pene, which is essentially a 19th-century homespun eatery inside a stone building. You can relish a number of soothing soups, clay pot dishes, and barbecued meats served with some quaint crockery. Another eating spot that knocks out hearty local specialties, is the Mehana Kasapinova Kâshta. This 18th-century inn once played host to the Bulgarian revolutionaries. Visit this outlet for some excellent barbecue and local wine, served in an atmosphere filled with colorful rugs and stone walls draped with animal skins.
A Word to the First-timers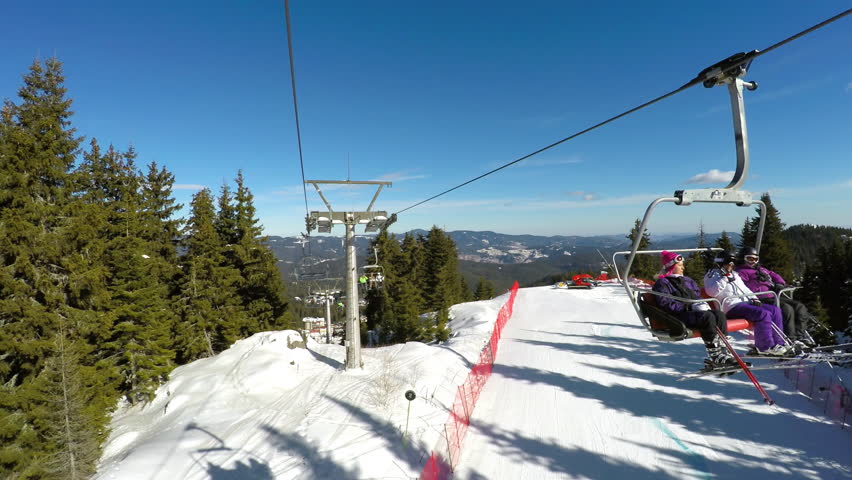 Bansko is now the largest ski resort in Bulgaria, superseding Borovets. Accordingly, it attracts large flocks of tourists from neighboring countries including Romania, Greece, Bulgaria, Russia, UK, and Turkey. During peak vacation time, the resort tends to get overwhelmed with the crowds, especially the sole gondola service that leads from the town to the lift network. Moreover, the uncovered chairs can be an issue when wind-speed is high. Therefore, most lifts towards the summit get closed causing an unexpected bottleneck in the gondola service down below. Keep this in mind while planning your ski vacation.
(All photographs are courtesy of the original owners unless otherwise indicated)