4 Quaint Barrios to Explore in Barcelona
In recent years, Barcelona's reputation as one of the top tourist destinations has increased dramatically. Throughout the year, Barcelona is flocked with tourists who jostle around in tour groups, trying to take a selfie or two. That said, this throbbing metropolis in Spain also offers many local barrios or small village areas that let you explore it's quaintly rugged side. If you prefer to explore Gaudí buildings, vast empty parks, and soak-in the spectacular cityscape, without waiting in long queues, try visiting these four quaint barrios, which will give you the taste of an authentic Spanish cultural experience.
1. Horta
The quiet locality of Horta brims with activity throughout the narrow streets and cute plazas. The experience of being in a quaint Spanish neighborhood gets even better when you sit down to enjoy a cup of cold orxata (tiger nut milk) with the locals. Once here, make sure to visit the Parc del Laberint d'Horta. Sitting among the hills, this sprawling garden dates back to the late 1700s and is the oldest Neoclassical garden in Barcelona. The garden boasts of graceful pavilions, waterfalls, ponds, and statues that take inspiration from Greek and Roman mythology. The highlight, however, is a huge maze - a labyrinth made of cypress hedges, in which you'll get lost for sure.
2. Sant Andreu de Palomar
Sant Andreu de Palomar lies to Barcelona's northeastern limits and was an independent village before it merged with the city, sometime in the late 1800s. While the neighborhood is riddled with several cafes, shops, quaint squares, and stunning Modernista architecture, at the heart of this barrio, lies Plaza Orfila and the Church of Sant Andreu. This neo-Gothic church stands on the site of a 10th-century Romanesque church and along with the plaza, is among the top attractions here. Other popular tourist sights in Sant Andreu include Fabra I Coats ( a modern art gallery furbished in a former textile factory), Versailles bar, and Parròquia de Sant Pacià church. Interestingly enough, this church features ribbed vaults and tiles originally designed by architect Antoni Gaudí.
3. El Carmel
Sitting below Horta, the El Carmel neighborhood features leafy residential areas and steep narrow streets. Though there aren't many popular sights here, you must visit this barrio for some scintillating views of the city. Once here, you can climb the Turó de la Rovira to explore the Bunkers del Carmel. These bunkers were built during the Spanish Civil War and once housed anti-aircraft guns. Today, the spot is frequented by locals, expats, and students who gather here to enjoy picnic sunrise and sunsets. If you wake up early, make sure to enjoy the panoramic snapshot of Barcelona, which also includes views of Sagrada Família, Torre Agbar, Montjuïc hill, and other iconic city landmarks. You can also head over to the Parc de la Creueta del Coll, where you can enjoy swimming and kayaking in the shallow lagoon.
4. Pedralbes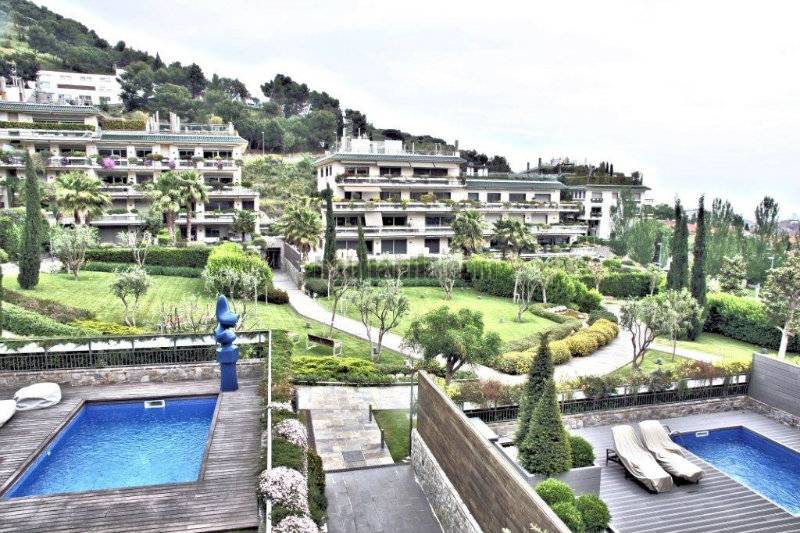 One of the more graceful barrios in Barcelona, the Pedralbes features wide leafy avenues, elegant mansions, against the backdrop of the Collserola Natural Park. Among the top tourist attractions, be sure to visit the Pavellons Güell and the famous Gaudí's Dragon Gate. Sitting at the top of Avinguda Pedralbes, there's Monestir de Pedralbes, another popular sight in the neighborhood. Though this monastery was founded in 1327, it still features iconic arched cloisters and a fresco-covered chapel. Going further west, you can also explore the Palau de Pedralbes (built in the early 1900s, it was once home to the Royal family of Spain.) Finally, make a stop at the Parc de Cervantes, which features more than 240 varieties of rose, including Mister Lincoln, the most fragrant variety in the world.
(All photographs are courtesy of the original owners unless otherwise indicated)