5 Day Tour to the Napo Wildlife Center and Amazon Rainforest
Planning to visit Ecuador but have no time for planning the itinerary? Let us help. Keep reading this post and you will get to know the best things you can do in Ecuador. Visit the most stunning landscapes, azure waters, and incredible wildlife of Ecuador with us and get the most out of your trip.
So, let's get started!
Day 1: The Napo River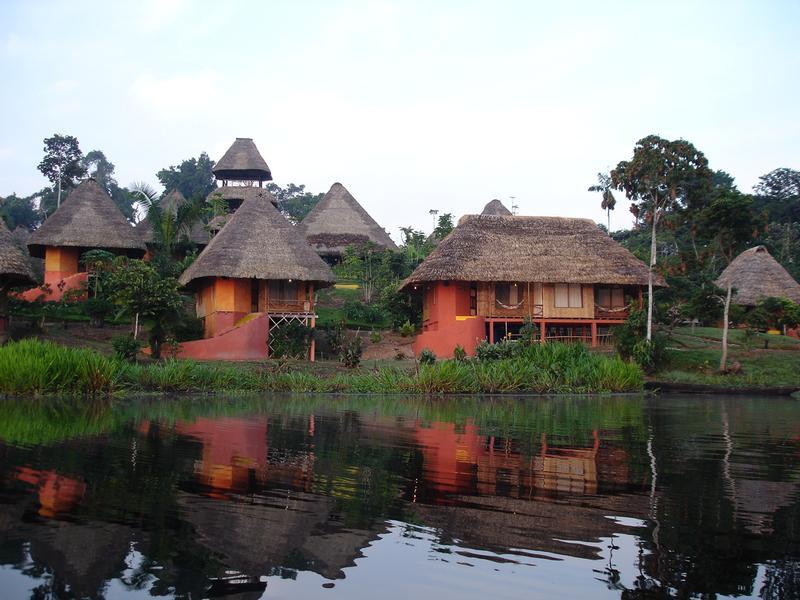 Headstart your journey by flying to Coca over the eastern Andes mountain range. It will be a 30-minute flight that will drop you at the Napo airport from where you can hire a bus or local taxi to Port Francisco. To explore the Napo river, hire a covered motorboat and start a canoe ride along the river for 2-3 hours. While sailing and exploring the beautiful Napo river, you will get to see birds like herons, kingfishers, and others that are totally picturesque. There's a chance that you will get to see some monkeys there along with large birds like toucans, parrots or even macaws. You can enjoy all this till late afternoon after that, you should start looking for the dinner around the lake and natural sounds at night.
Day 2: Parrot Clay Licks in Ecuador
Devote the second day to the best and easy access parrot clay licks in Ecuador. Since the activity hours remain open for 1 hour only, you will have to wake up a bit early and reach on time. Once you reach the spot on time, you will get to see a total of 11 species of parrots, parakeets, and macaws. After 8:30, you can continue your journey by hiking along a forest trail to visit the Quichua community of Añangu. You can share time with local families by knowing about their day to day activity. If you want to see some different species of parrots, parakeets and even macaws, return to the creek and hike through a Terra Firme Forest for about 30 minutes. You can go back to your lodge in the later afternoon.
Day 3: Napo Wildlife Center/Quito
On day 3, explore the magnificent and the stunning Napo Wildlife Center. Sights of Giant otters, Monk Saki monkeys or many other rare birds will surely take your sigh away. Get a bus or a local taxi hired to explore the center to the fullest. The best part about the center is, you can explore it till late afternoon and store as many glimpses as you can. So, keep exploring and collecting the pristine wildlife until you feel tired.
Day 4: Quito City Tour and The Equator
After exploring the wild and the bigger Napo Wildlife Center, it's time to explore the Quito City. There are so many places that you can explore in the city of Quito. To get the best out of your fourth day, try hiring a guide who can show you the best places in Quito to visit. You can visit the local market on your own but for other places, you will have to hire a local taxi. Do not forget to visit the Inti Ñan Museum, the Panecillo Hill, the Independence Square, and the Equator point of course.
Day 5: The Urbina Bay Trip
The last day of your tour should end on the stunning fossil beach and coral area of Urbina Bay. If you are lucky enough and the weather conditions are favorable, you might see some endemic organisms such as giant tortoises, land iguanas and flightless cormorants. Reach the Espinosa Point to see some the biggest marine iguanas mingling with sally-lightfoot crabs.
How did you find this itinerary? Did it work for your trip to Ecuador? Do let us know about this.