5 Lessons for First Time Cruisers
It's vacation time and you are still struggling with your first cruise planning? Planning a cruise for the first time is, no doubt, skeptical but you can always handle it with proper guidance. If this is the case, let us help you with 5 lessons that will cater your first cruising scheduling. Learn the best side of cruising without getting nervous about seasickness and lost internet connections.
So, let's get started!
You won't get bored when on board
From bow to stern, a cruise is full of fun. With lots of people, food, and azure waters around, you will hardly get time to feel bored. When on board, the day begins with fitness classes and ends with an incredible sunset followed by stargazing. Chilling on a hammock, sunbathing on the deck, and playing games with your fellow passengers are some of the things that ensure your cruising is packed with cutting-edge fun.
Seasickness can not dominate the fun factor
If cruising for the first time, it is quite normal to get affected by the seasickness. You, may get affected by the food, environment, and constantly varying ocean motion, and hence may get seasick. But, it does not mean that you can not enjoy other things that are available on the cruise. In the modern cruising era, ships are equipped with high-tech tools and stabilizers that focus on minimizing the ocean motion effects. To avoid seasickness on your own, make sure you counter each alcoholic beverage with a glass of water, and apply and reapply sunscreen throughout the day.
You won't disconnect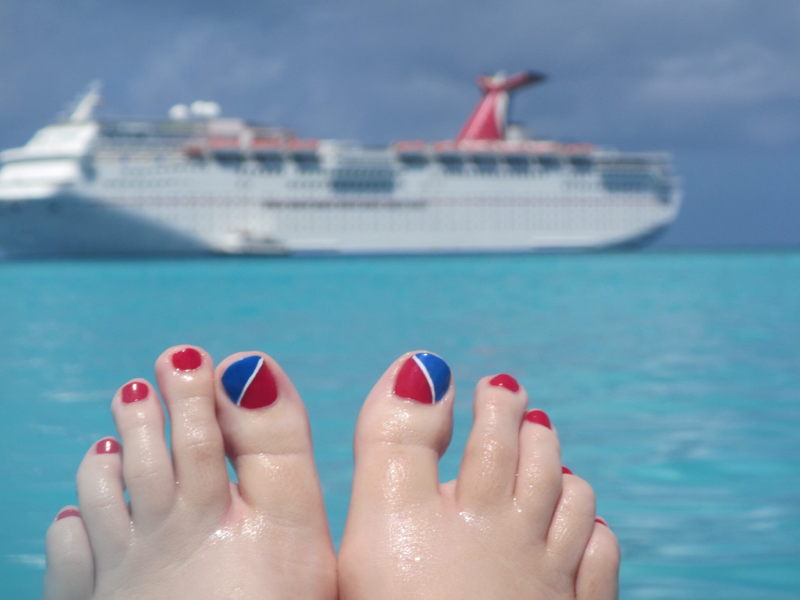 While cruising is more about connecting to the pristine nature and disconnecting to the materialistic world, it's not something which cannot be changed. If you want to enjoy the tranquility of the island without losing connection with your loved ones, do not worry. Cruising in the modern world is all about capturing incredible views and uploading them instantly on social media channels. Most of the cruises commit to having high-speed, ship-wide Wi-Fi networks. With the help of such a superb internet connection, you can research about your cruise and connect to your loved ones effortlessly.
Great food to kill your hunger cramps
Going for a cruisacation but worried about the quality of food served? Drop your worries at bay as cruising do offer premium food experiences to its clientele which is sure you pamper your taste buds. One of the best things that cruising offers is the food. Endless buffets with lots of drinks, is what make cruising really special.
You won't feel claustrophobic on the right ship
Cruising on a small ship can make you feel claustrophobic and it is somehow true. Limited cabins and confined decks can make passengers struggle with space and hence, steal some wow factors from your cruising experience but you can always switch to the other side by choosing the right ship for you. Look for a cruise which is spacious enough to make you feel free and close to nature, not to the fellow passengers. Research about the ship, number of cabinets and service provided before boarding so that you don't feel claustrophobic throughout the cruise.
Cruising for the first time is, no doubt, skeptical as you are afraid of being trapped in confined spaces and limited connection to the outer world. But, not all cruise vacations are the same and hence, you should give it a try at least for once. Clear your doubts by digging deep into the cruising era and find out the right ship that fits you. You will definitely get to add some new chapters in your travel diary.
Hope these lessons on skeptical first-time cruisers help you getting started with your first cruisacation. Do share your thoughts with us.